Astragalus arizonicus, Arizona Milkvetch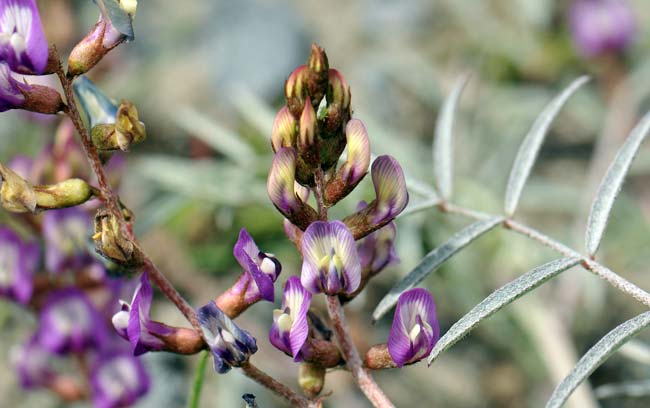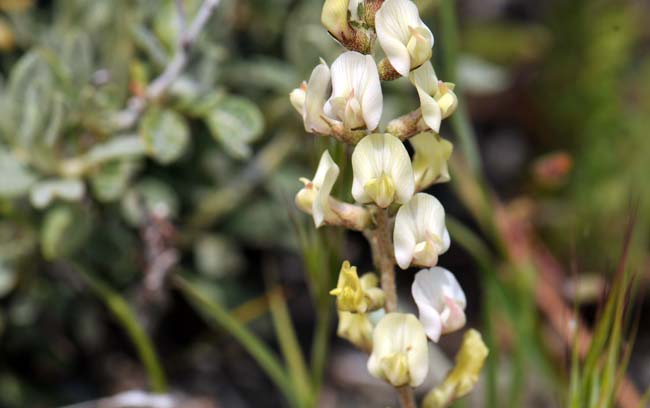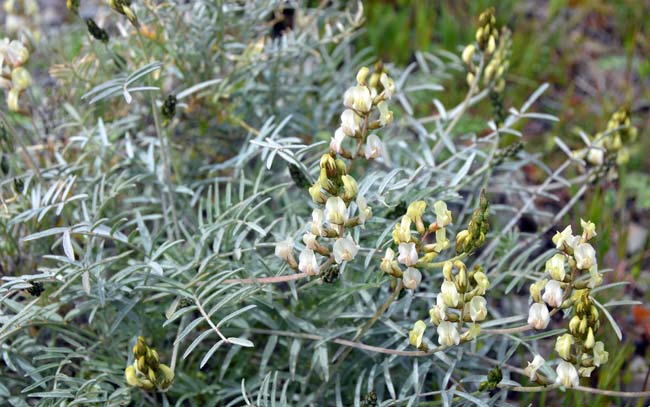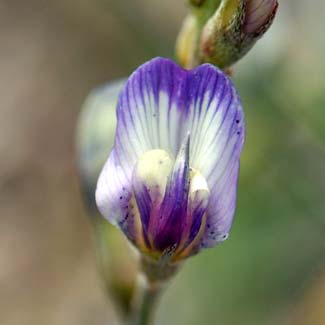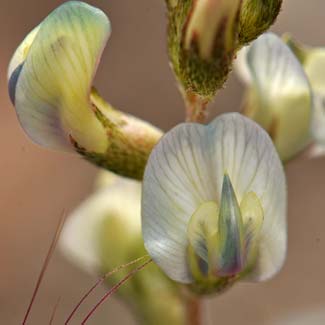 Scientific Name: Astragalus arizonicus
Common Name: Arizona Milkvetch
Also Called: Arizona Locoweed
Family: Fabaceae or Leguminosae Family
Synonyms: (Hamosa arizonica)
Status: Native
Duration: Perennial
Size: Small forb up to 12 inches or more.
Growth Form: Forb/herb; long prostrate stems; stems and leaves with whitish pubescence.
Leaves: Green or silver-green, grayish-green; pinnately compound leaves, leaflets 1 or more inches long, narrow.
Flower Color: Purple, lavender, blue or white; in showy clusters, keel tip is beaked (beak); various shades, fruit a legume.
Flowering Season: March to May.
Elevation: Below 4,500 feet.
Habitat Preferences: Plains, mesas and rocky hill-sides.

Recorded Range: Rare in the United States, Arizona Milkvetch is found only in Arizona and possibly New Mexico. It is also native to Sonora, Mexico. In Arizona it occurs in the north, central, southern and northwestern parts of the state.

North America & US County Distribution Map for Astragalus arizonicus.

U.S. Weed Information: No information available.
Invasive/Noxious Weed Information: No information available.
Wetland Indicator: No information available.
Threatened/Endangered Information: No information available.

Genus Information: Several hundred species in Astragalus throughout North America; 80 or more species in Arizona.

Comments: There is very little recorded or published information for the Arizona Milkvetch. The type specimen for Astragalus arizonicus was collected from near Camp Grant, Graham County, Arizona (Palmer).

Also see in Southwest Desert Flora; Dwarf White Milkvetch, Astragalus didymocarpus, and Ashen Milkvetch, Astragalus tephrodes.