Caesalpinia pulcherrima, Red Bird-of-Paradise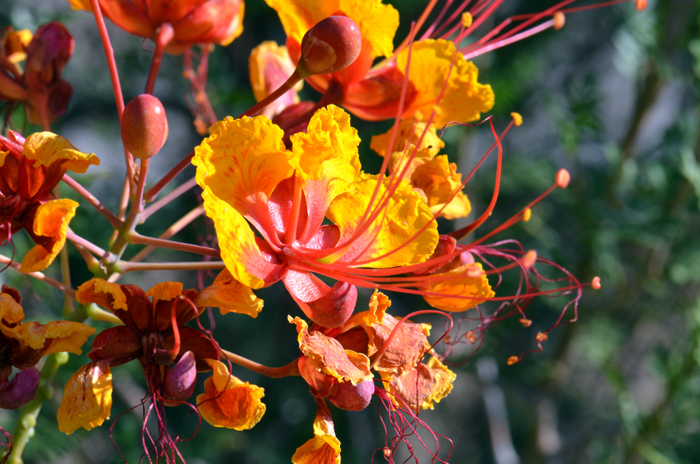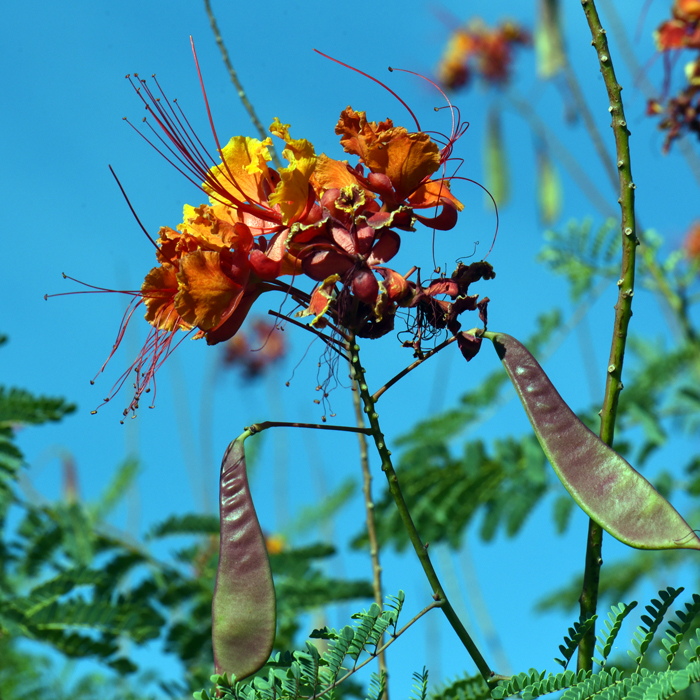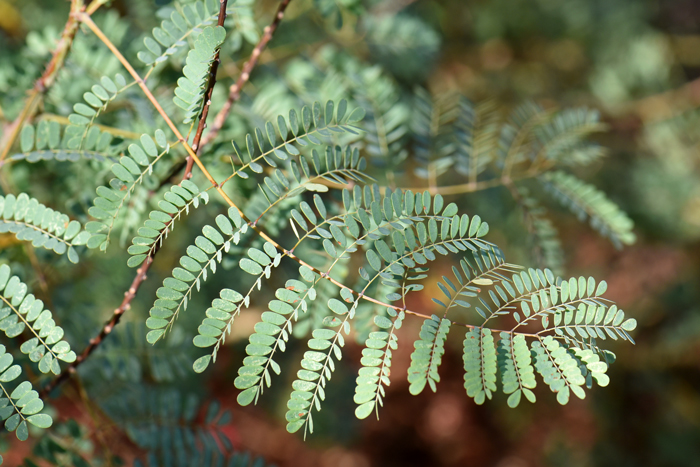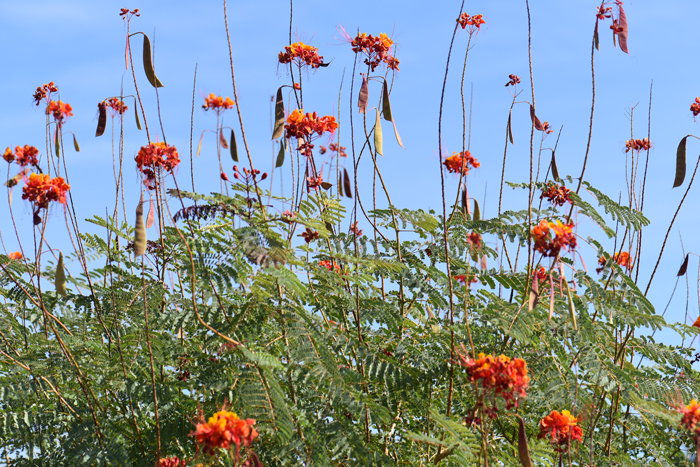 Scientific Name: Caesalpinia pulcherrima
Common Name: Red Bird-of-Paradise

Also Called: Barbados Fencepost, Dwarf Poinciana, Mexican Bird-of-Paradise, Peacock Flower, Poinciana, Pride-of-Barbados, Red Bird-of-Paradise; (Spanish: Barba del Sol, Tetezo, Flamboyant-de-Jardin, Flor de Camarón, Flos Pavonis, Tabachín, Tabaquín, Talcapache,-de Guacamaya).

Family: Fabaceae or Leguminosae Family

Synonyms: (Poinciana pulcherrima)

Status: Naturalized - escapee from cultivation.

Duration: Perennial

Size: 9 feet (3 m) or more, taller in frost-free areas.

Growth Form: Shrub or small Tree; stems with sharp prickles; plants grow into dense thorny hedges giving rise to another common name Barbados Fencepost.

Leaves: Green; semi-evergreen in frost-free areas, compound, bipinnate (twice pinnate), each leaf has 6 to 12 pairs of pinnae and each with 8 to 12 pairs of leaflets.

Flower Color: Orange and/or red and/or yellow petals; flower inflorescence a raceme; fruit a thin flat pod up to 3 or 4 inches long, seed brown or black, pods split open and seeds are ejected at maturity.

Flowering Season: May through November; year round in tropical areas.

Elevation: Up to 2,000 feet (666.6 m) - estimated, no data found

Habitat Preferences: No data found

Recorded Range: Red Bird-of-Paradise is an exotic that grows in AZ, CA, FL and TX.

North America & US County Distribution Map for Caesalpinia pulcherrima.

U.S. Weed Information: No information available
Invasive/Noxious Weed Information: No information available.
Wetland Indicator: No information available.
Threatened/Endangered Information: No information available.

Genus Information: In North America there are 24 species and 24 accepted taxa overall for Caesalpinia. Worldwide, The Plant List includes 162 accepted species names and a further 66 scientific names of infraspecific rank for Caesalpinia.

In the Southwestern United States Texas has 7 species of Caesalpinia, Arizona and California each have 3 species and Nevada, New Mexico and Utah each have 1 species. All data approximate and subject to revision.

Comments: Red Bird-of-Paradise is the National Flower of Barbados where it is called the Pride of Barbados and blooms year round. According to "Go Barbados", (https://barbados.org) the earliest references to this beautiful flowering shrub date back to 1657.

The University of Arizona, Campus Arboretum web-page for Caesalpinia pulcherrima has excellent information here regarding the natural history and Ethnobotany of this species.

In Southwest Desert Flora also see Bird-of-Paradise Shrub, Caesalpinia gilliesii.

Etymology:

The genus Caesalpinia is named in honor of Andrea Cesalpino (1519-1603) of Italy. Mr. Cesalpino was first a botanist, but also a physician, philosopher and naturalist. The species epithet "pulcherrima" means most pretty or prettiest.

Ethnobotany

Click here to see the University of Arizona Campus Arboretum web-page for the Ethnobotany of Caesalpinia pulcherrima.