Crotalaria pumila, Low Rattlebox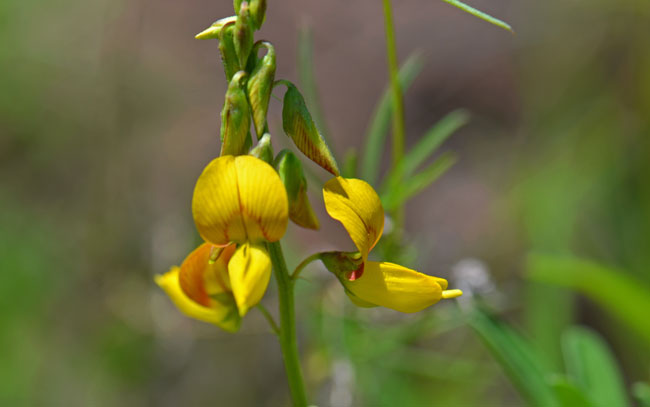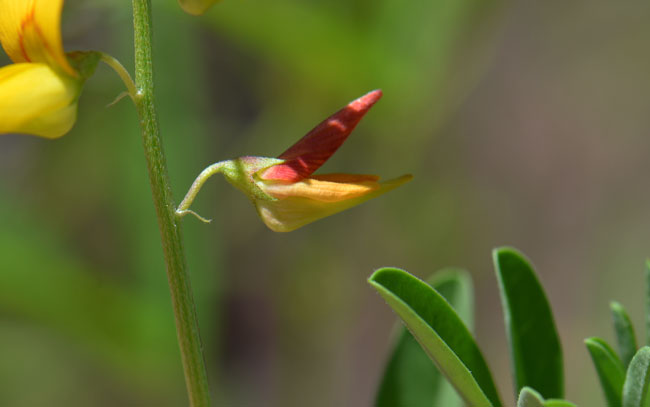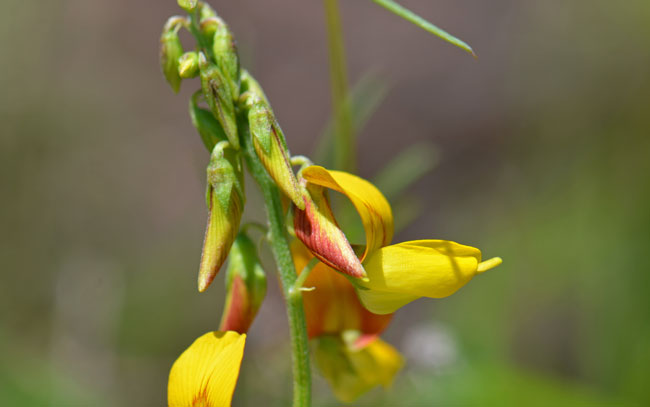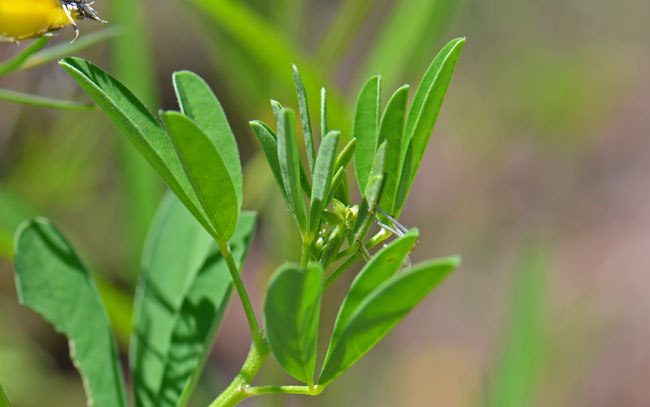 Scientific Name: Crotalaria pumila
Common Name: Low Rattlebox
Also Called: Rattlebox, Rattlesnake Weed (Spanish: Huevitos del Toro)
Family: Fabaceae or Leguminosae Family
Synonyms: ()
Status: Native
Duration: Annual
Size: Up to 1 and ½ feet.
Growth Form: Forb/herb
Leaves: Green; alternate, trifoliate leaflets, oblanceolate
Flower Color: Yellow or orange-yellow, petals often streaked reddish; flower inflorescence a raceme, flowers from axils or terminal growth; fruit is a legume
Flowering Season: August to October.
Elevation: 4,000 to 6,000 feet.
Habitat Preferences: Sandy soil.

Recorded Range: Crotalaria pumila has an interesting distribution in the United States. It is found in the southwestern states of AZ, NM, UT and TX and it also occurs in FL and MD. It is an introduced species in HI. It also occurs in northern and central Mexico.

In Arizona Low Rattlebox is found in Maricopa and Yavapai Counties and throughout parts of southern Arizona.

North America & US County Distribution Map for Crotalaria pumila.

U.S. Weed Information: No information available.

Invasive/Noxious Weed Information: The state of Arkansas considers the genus Crotalaria noxious weeds.

Wetland Indicator: No information available.
Threatened/Endangered Information: No information available.

Genus Information: More than 50 species in Crotalaria in the United States. 2 species in Arizona. The Plant List includes 698 accepted species names.

Comments: Low Rattlebox is a high desert species. Field specimens of Crotalaria pumila very greatly between plants.