Dalea albiflora, Whiteflower Prairie Clover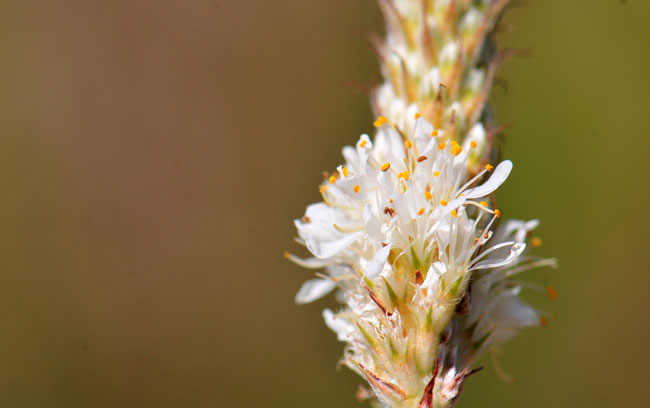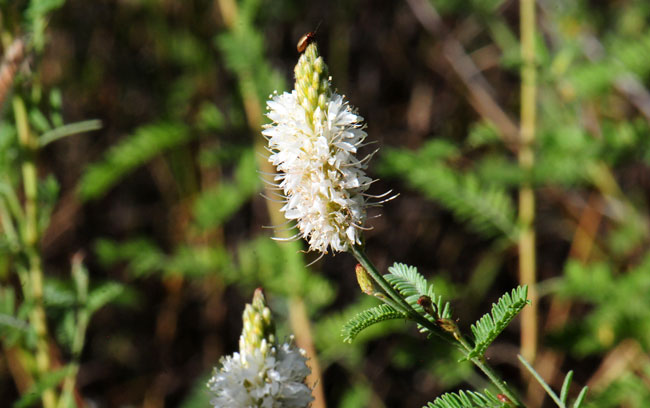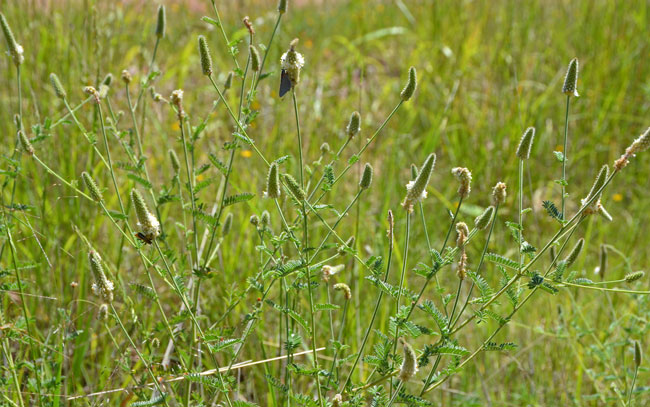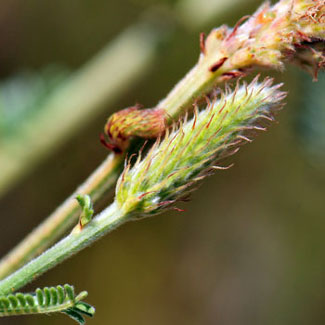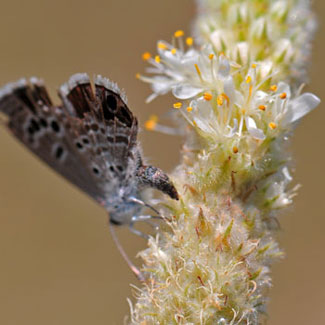 Scientific Name: Dalea albiflora
Common Name: Whiteflower Prairie Clover
Also Called: Scruffy Prairie Clover, White Flower Dalea, Whiteflower Prairieclover
Family: Fabaceae or Leguminosae Family
Synonyms: (Dalea albiflora, Dalea ordiae, Petalostemon pilosulus, Thornbera albiflora, Thornbera villosa)
Status: Native
Duration: Perennial
Size: Up to 2 feet.
Growth Form: Forb/herb, subshrub; erect.
Leaves: Green or gray-green, alternate, compound pinnate leaves, narrow, 5 to 9 pair of leaflets.
Flower Color: White, flowers indeterminate along several dense terminal spikes (inflorescence) flowers irregular, exserted stamens; flowers emit fragrant lingering resins.
Flowering Season: April to October.
Elevation: 3,500 to 7,500 feet.

Habitat Preferences: Mid- to upper-lever elevations, grasslands, dry hillsides.

Recorded Range: In the United States Dalea albiflora if found only in AZ and NM. In NM it occurs in the southwest region and in AZ it is found throughout most of the state with few or no records in Yuma Co. It also is native to Northwestern Mexico in the states of Sonora, and Chihuahua.

North America & US County Distribution Map for Dalea albiflora.

U.S. Weed Information: No information available..
Invasive/Noxious Weed Information: No information available.
Wetland Indicator: No information available.
Threatened/Endangered Information: No information available.

Genus Information: 70 species in Dalea in the United States, Mexico and Canada. Approximately 30 species in Arizona. The Plant List includes 183 accepted species names.

Comments: The type specimen for Dalea albiflora from the San Pedro and Babocomari (Wright 987); the type of Thornbera villosa from the Santa Rita Mountains. Flowers of Soft Prairie Clover readily attract butterflies and bees.

Also see in Southwest Desert Flora; Indigobush, Dalea formosa and Soft Prairie Clover, Dalea mollissima.