Desmanthus cooleyi, Cooley's Bundleflower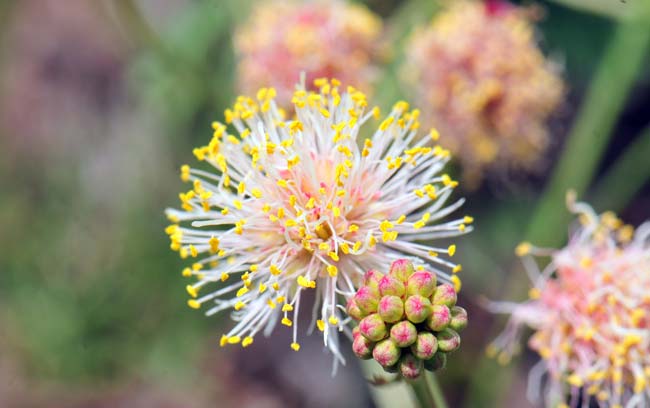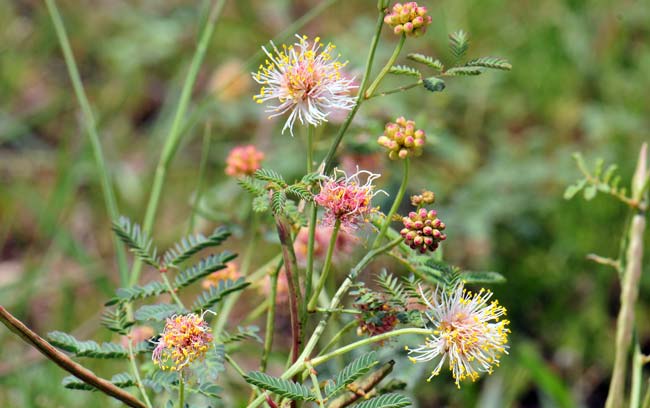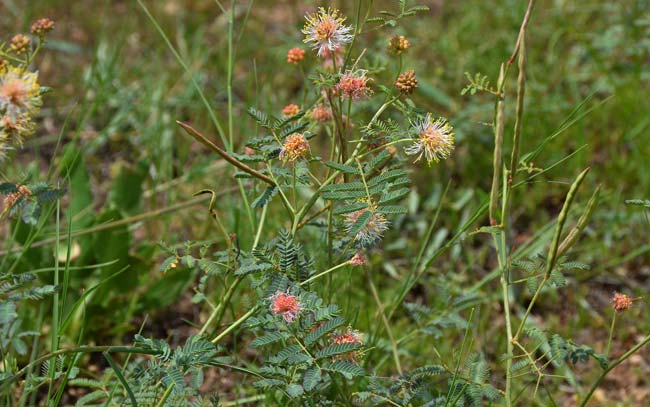 Scientific Name: Desmanthus cooleyi
Common Name: Cooley's Bundleflower
Also Called: Bundleflower, James Bundleflower
Family: Fabaceae or Leguminosae Family
Synonyms: ()
Status: Native
Duration: Perennial.
Size: Up to 2 feet or more.
Growth Form: Subshrub or forb/herb; decumbent, woody or suffrutescent; prostrate, spreading or ascending; stems without thorns.
Leaves: Green; compound, bipinnate.
Flower Color: White and yellow; flowers globose or globular; legume pods few or solitary.
Flowering Season: May to September.
Elevation: 3,500 to 7,500 feet.

Habitat Preferences: Dry slopes, canyons, mesas and plains.

Recorded Range: In the United States Desmanthus cooleyi is found in AZ, CO, NM, and TX and very small populations in KS and OK. It is also occurs in northern Mexico.
North America & US County Distribution Map for Desmanthus cooleyi.
U.S. Weed Information: No information available.
Invasive/Noxious Weed Information: No information available.
Wetland Indicator: No information available.
Threatened/Endangered Information: No information available.
Genus Information: 14 species in Desmanthus in the United States, Mexico and Canada. In the United States the genus is found in most of the central states and also in the southwestern states. There are 4 species in Desmanthus in Arizona. Desmanthus is in the subfamily Mimosoideae.
The Plant List includes 93 scientific plant names of species rank for the genus Desmanthus. Of these 29 are accepted species names.
Comments: Bundleflowers of the genus Desmanthus get their name from the Greek derivations of "desmos" meaning "bundle", and "anthos" meaning "flower". In Central America Desmanthus species are known as "Donkey Beans" as species of this genus are an excellent food-source for domestic draft (drought) animals (beasts of burden).
Desmanthus cooleyi is similar in appearance to Calliandra humilis.