Eysenhardtia orthocarpa, Tahitian Kidneywood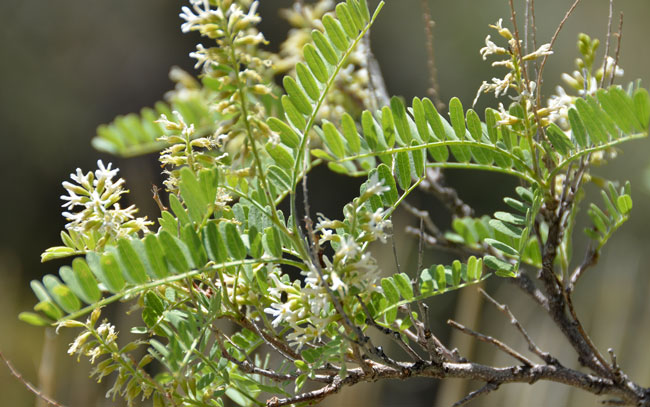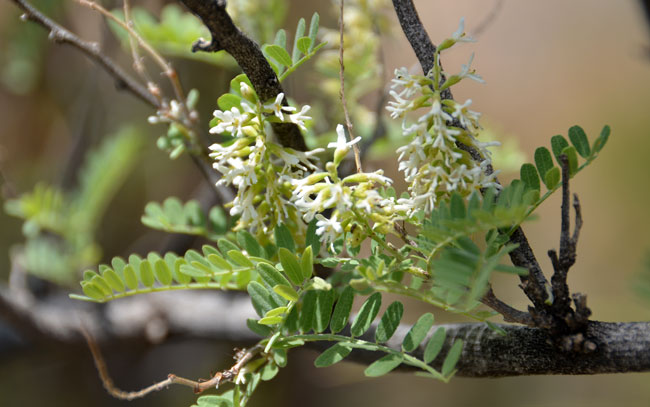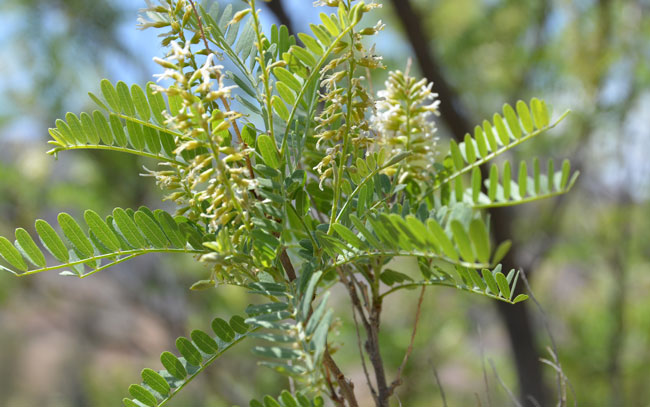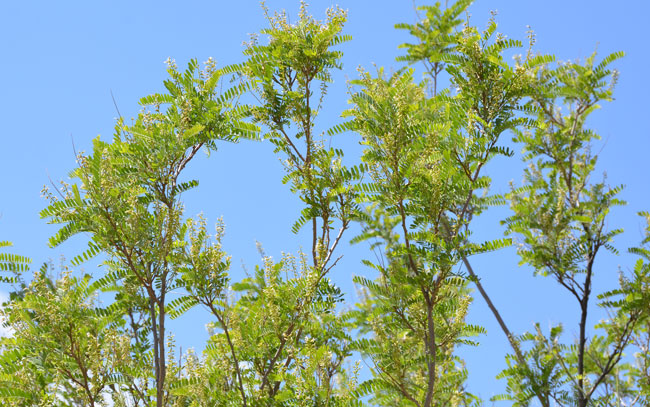 Scientific Name: Eysenhardtia orthocarpa
Common Name: Tahitian Kidneywood
Also Called: Kidneywood (Spanish: Palo Dulce)
Family: Fabaceae or Leguminosae Family
Synonyms: (Eysenhardtia polystachya)
Status: Native
Duration: Perennial
Size: Up to 15 feet or more.
Growth Form: Tree or shrub; arborescent, woody, stems erect or spreading and without thorns, gray barked branches.
Leaves: Green or grayish-green; alternate, pinnately compound, odd compound; leaves semi-evergreen to deciduous, lacy, oval to ovoid, petiolate, disagreeable odor.
Flower Color: White; flowers showy, fragrantly scented, zygomorphic, corolla white, stamens 10; flowers in terminal racemes; fruit an oblong indehiscent 1-seeded flat pod.
Flowering Season: May to August.
Elevation: 3,500 to 6,000 feet.

Habitat Preferences: Among rocks in canyons and rocky hillsides.

Recorded Range: Tahitian Kidneywood is relatively rare in the United States where it is found only in southern Arizona and southwest New Mexico. It is also native to the northern region of the Sierra Madre Occidental mountain range of eastern Sonora, and central Mexico.

North America & US County Distribution Map for Eysenhardtia orthocarpa.

U.S. Weed Information: No information available.
Invasive/Noxious Weed Information: No information available.
Wetland Indicator: No information available.
Threatened/Endangered Information: No information available.

Genus Information: 3 native species in the contiguous United States, 1 species in Arizona.

The Plant List includes 19 scientific plant names of species rank for the genus Eysenhardtia. Of these 13 are accepted species names.

Comments: Tahitian Kidneywood is sometimes recommended as an ornamental in southern Arizona.