Hoffmannseggia microphylla, Wand Holdback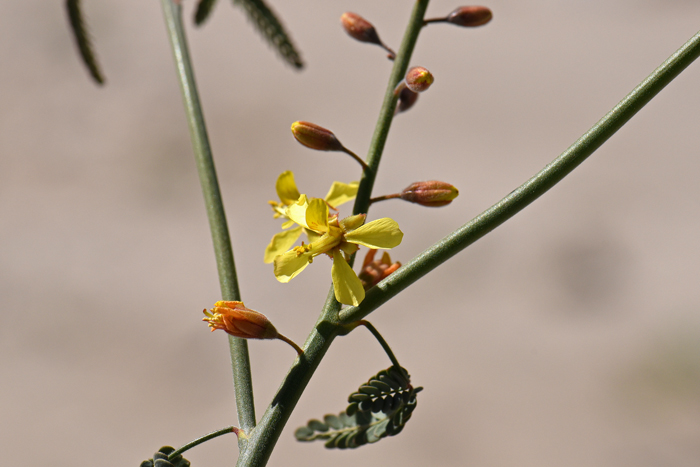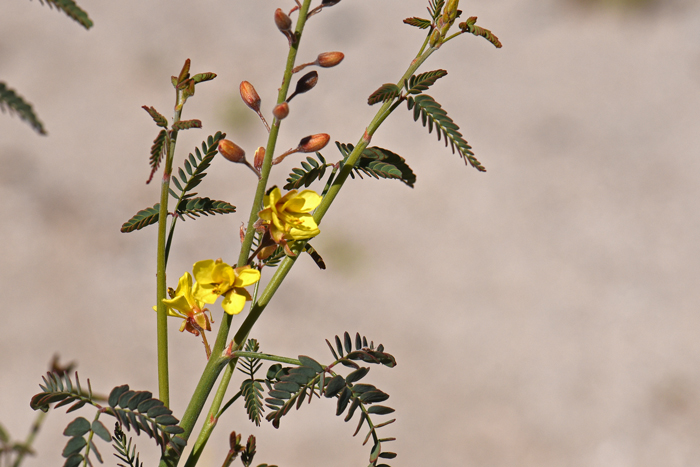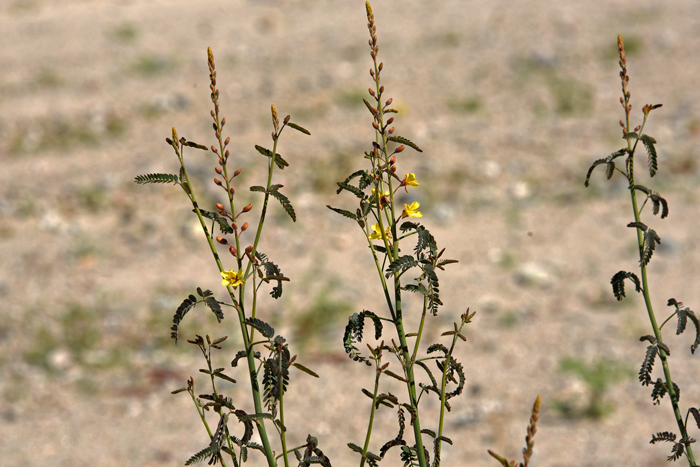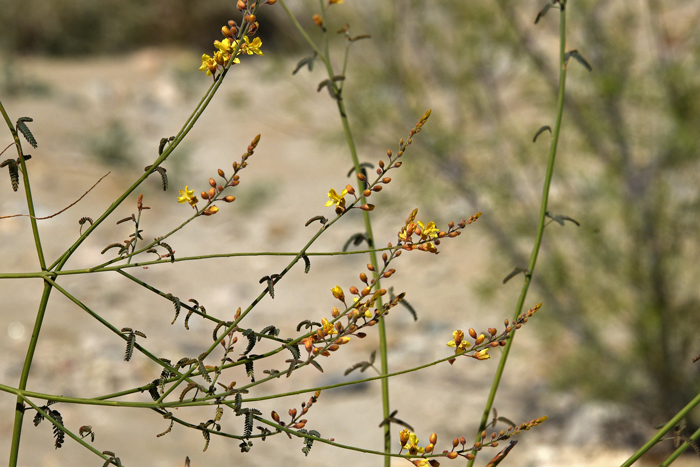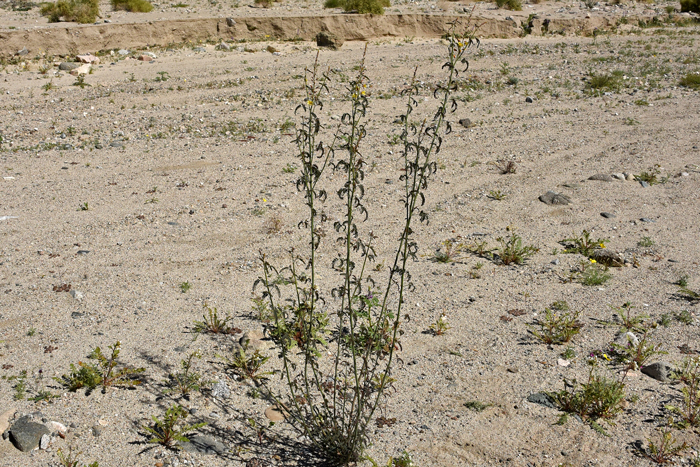 Scientific Name: Hoffmannseggia microphylla
Common Name: Wand Holdback
Also Called:
Family: Fabaceae or Leguminosae Family
Synonyms: (Caesalpinia virgata)
Status: Native
Duration: Perennial
Size: Up to 7 feet or more.
Growth Form: Shrub; plants shrubby; erect; densely puberulous; woody taproot.
Leaves: Green; bipinnately compound; 3 leaflets; soon deciduous.
Flower Color: Yellow, yellow with red-streaked; inflorescence an elongate raceme; fruits with crescent- or sickle-shaped pods.
Flowering Season: March to October; April in California.
Elevation: Up to 1,000 feet; up to 3,000 feet in California.

Habitat Preferences: Dry sandy or rocky mesas and slopes.

Recorded Range: Wand Holdback is relatively rare in the United States where it is found only Arizona and California. In Arizona it is limited to the southwest corner of the state; largest populations in California where it is found in the southern southeast county and Inyo County, California. It is also native to Baja California and Mexico.

North America & US County Distribution Map for Hoffmannseggia microphylla.

U.S. Weed Information: No information available.
Invasive/Noxious Weed Information: No information available.
Wetland Indicator: No information available.
Threatened/Endangered Information: No information available.

Genus Information: In North America there are 7 species and 7 accepted taxa overall for Hoffmannseggia. Worldwide, The Plant List includes 29 accepted species names and a further 18 of infraspecific rank for the genus.

In the Southwestern United States: Arizona has 3 species of genus, California has 2 species, Nevada has 1 species, New Mexico has 3 species, Texas has 5 species, Utah has 1 species. All data is approximate and subject to taxonomic changes.

Comments: In Southwest Desert Flora also see: Indian Rushpea, Hoffmannseggia glauca.