Lotus rigidus, Shrubby Deervetch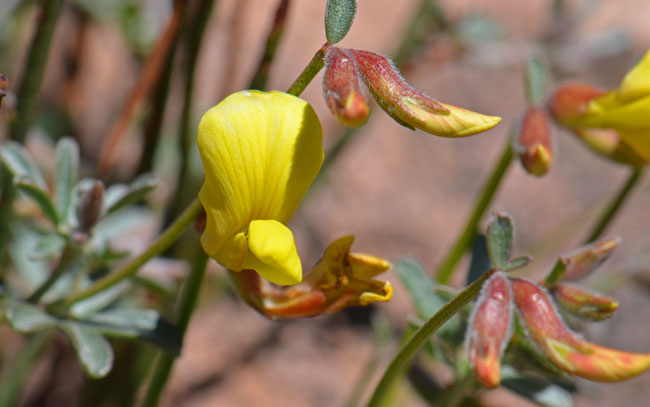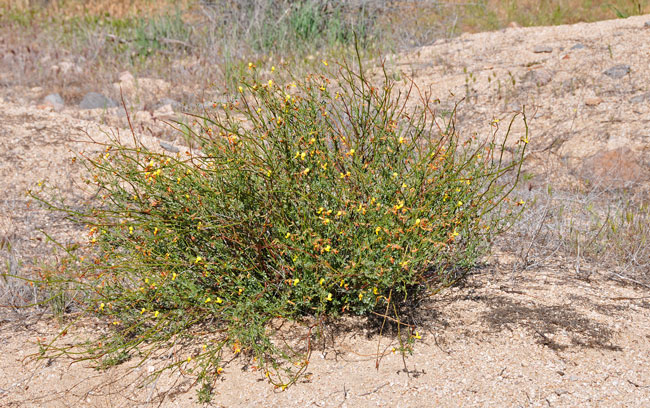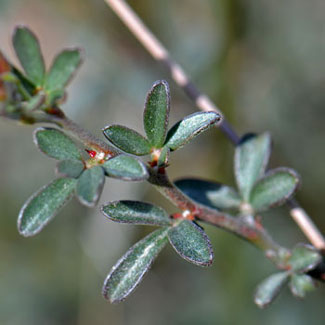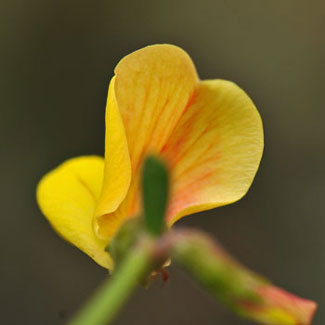 Scientific Name: Lotus rigidus
Common Name: Shrubby Deervetch
Also Called: Deer Vetch, Desert Rock Pea
Family: Fabaceae or Leguminosae Family
Synonyms: (Hosackia rigida)
Status: Native
Duration: Perennial
Size: 1 or 2 feet (3 feet).
Growth Form: Subshrub, forb/herb; stems rigid or ascending, somewhat woody below, hairs finely strigose, branched.
Leaves: Green; irregularly pinnate to palmate, 3 to 5 foliate, leaflets oblanceolate to obovate.
Flower Color: Yellow, turning orange-red; inflorescence with 1 to 3 flowers on peduncle, fruit is a legume.
Flowering Season: February to May.
Elevation: Under 5,000 feet.

Habitat Preferences: Dry rocky slopes, flats, washes and foothills.

Recorded Range: Lotus rigidus is found in the southwestern states of AZ, CA, NV and UT. It is also native to Baja California and northern Mexico. In the United States it is found throughout most of Arizona, southwest California, southeast Nevada and extreme southwest Utah.

North America & US County Distribution Map for Lotus rigidus.

U.S. Weed Information: No information available.
Invasive/Noxious Weed Information: No information available.
Wetland Indicator: No information available.
Threatened/Endangered Information: No information available.

Genus Information: More than 70 species in Lotus in the contiguous United States, Canada and Mexico. Approximately 15 species in Arizona.

The Plant List includes 504 scientific plant names of species rank for the genus Lotus. Of these 140 are accepted species names.

The genus Lotus is under current taxonomic review and many species are now classified under the genus Acmispon. Lotus rigidus is now also recognized as Acmispon rigidus.

Comments: Listed in Arizona Flora as our most xerophytic Lotus.

Also see in Southwest Desert Flora; Bird's Foot Trefoil, Lotus corniculatus; Foothill Deervetch, Lotus humistratus; Coastal Bird's-foot Trefoil, Lotus salsuginosus Wright's Deervetch, Lotus wrightii.