Lotus wrightii, (Acmispon wrightii), Wright's Deervetch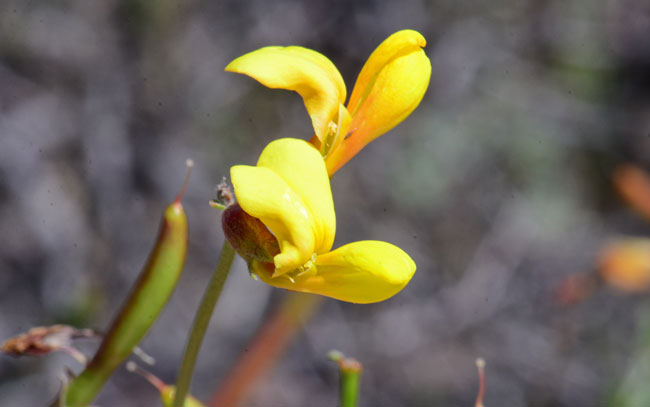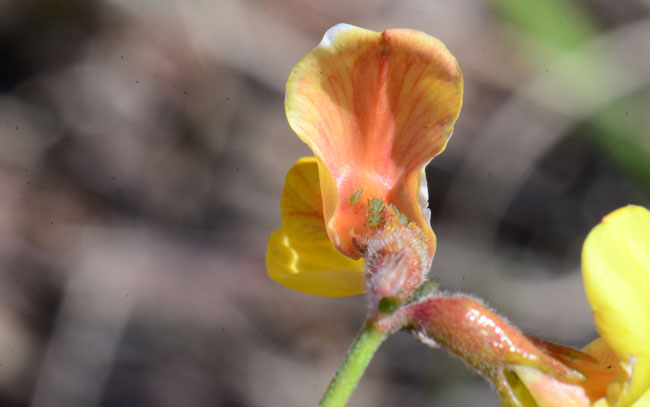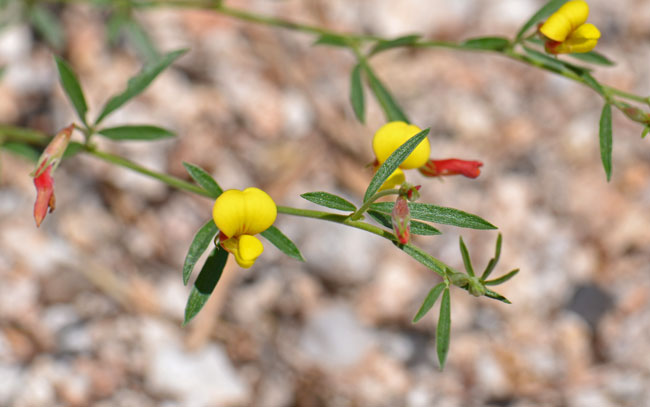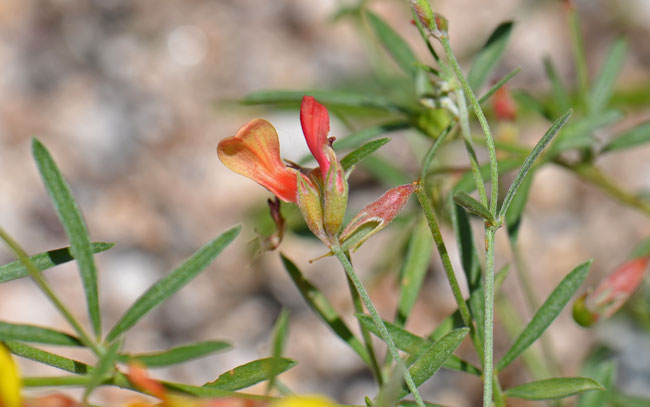 Scientific Name: Lotus wrightii, (Acmispon wrightii)
Common Name: Wright's Deervetch
Also Called: Wright Deervetch
Family: Fabaceae or Leguminosae Family
Synonyms: (Hosackia wrightii, Hosackia wrightii subsp. multicaulis, Hosackia wrightii var. multicaulis)
Status: Native
Duration: Perennial
Size: About 16 inches more or less.
Growth Form: Forb/herb;
Leaves: Green, dark green; pinnately compound.
Flower Color: Yellow, orange and red; showy pea-like flowers from axils; fruit is a legume.
Flowering Season: May to September, April to August in Texas.
Elevation: 4,500 to 9,000 feet.

Habitat Preferences: Dry open pine forests.

Recorded Range: In the United States Lotus wrightii is found in the southwest in AZ, CO, NM and UT. In Arizona it is found throughout most of the state with few records in the southwest. In New Mexico is occurs over much of the western half of the state. It is in much smaller populations in Utah and Colorado. It is also native to northern Mexico.
North America & US County Distribution Map for Lotus wrightii.
U.S. Weed Information: No information available.
Invasive/Noxious Weed Information: No information available.
Wetland Indicator: No information available.
Threatened/Endangered Information: No information available.
Genus Information: More than 70 species in Lotus in the contiguous United States, Canada and Mexico. Approximately 15 species in Arizona.

The Plant List includes 504 scientific plant names of species rank for the genus Lotus. Of these 140 are accepted species names.
The genus Lotus is under current taxonomic review and many species are now classified under the genus Acmispon.
Comments: Wright's Deervetch is found in higher elevations and should not be considered a desert species. The species epithet was named in honor of Charles Wright (October 29, 1811 - August 11, 1885). Other plants were also named in his honor including Datura wrightii as well as the genus Carlowrightia (Wrightworts).
Also see in Southwest Desert Flora; Bird's Foot Trefoil, Lotus corniculatus; Foothill Deervetch, Lotus humistratus; Shrubby Deervetch, Lotus rigidus and Coastal Bird's-foot Trefoil, Lotus salsuginosus.
A decoction of the leaves of Lotus wrightii were used by Navajo for stomachache. See ethno-botanical uses at Native American Ethnobotany, University of Michigan, Dearborn.