Macroptilium gibbosifolium, Variableleaf Bushbean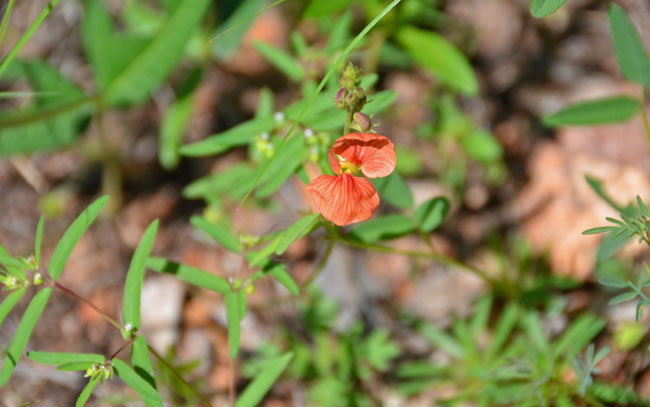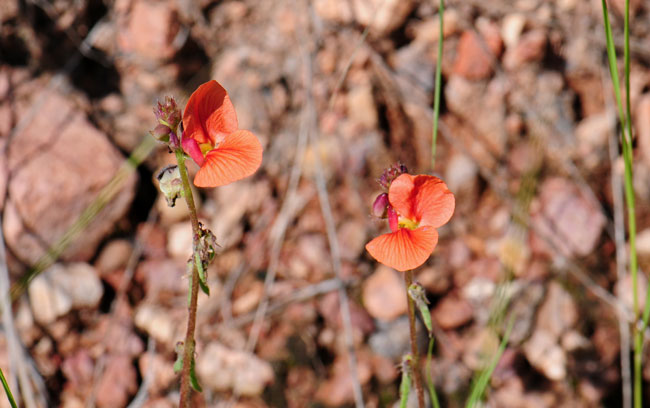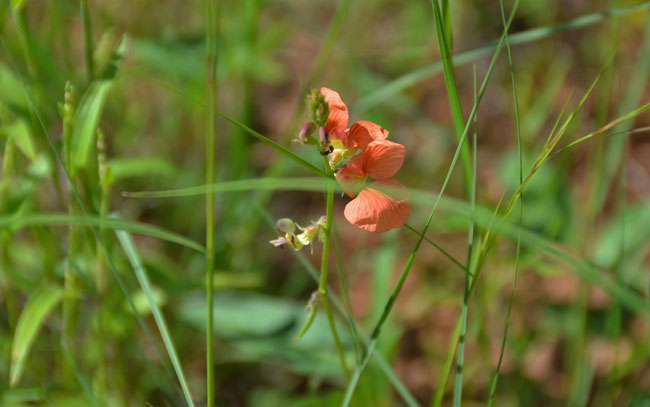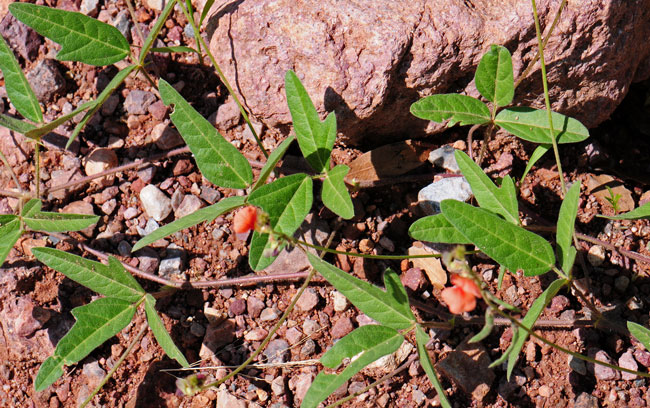 Scientific Name: Macroptilium gibbosifolium
Common Name: Variableleaf Bushbean
Also Called: Wild Bushbean
Family: Fabaceae or Leguminosae Family
Synonyms: (Macroptilium heterophyllum, Macroptilium heterophyllum var. rotundifolium, Phaseolus heterophyllus, Phaseolus heterophyllus var. rotundifolius)
Status: Introduced
Duration: Perennial
Size: Up to 2 feet or more; low-growing.
Growth Form: Vine, forb/herb; stems woody below, slender prostrate twining, climbing.
Leaves: Green; alternate, compound, trifoliate, leaves petiolate, leaflets with dense or sparse pubescence.
Flower Color: Red, reddish -brown, -orange or pinkish orange, flowers pea-like from inflorescence from axillary racemes, fruit a strongly curved legume, hairy.
Flowering Season: August to October.
Elevation: 4,000 to 7,500 feet.

Habitat Preferences: Mid- to upper-elevations on dry plains and mesas often with grasses.

Recorded Range: Variableleaf Bushbean is found in Arizona, New Mexico and Texas. It is widely distributed throughout its' native Mexico.
North America & US County Distribution Map for Macroptilium gibbosifolium.
U.S. Weed Information: No information available.
Invasive/Noxious Weed Information: No information available.
Wetland Indicator: No information available.
Threatened/Endangered Information: No information available.
Genus Information: 5 (2 native, 3 introduced) species in Macroptilium in the United States, Canada and Mexico. 3 (2 native 1 introduced) species in Arizona. Macroptilium supinum, a grass woodlands species native to Mexico and Arizona, is threatened by livestock and herbivorous mammals.
The Plant List includes 76 scientific plant names of species rank for the genus Macroptilium. Of these 21 are accepted species names.
Comments: The dark red flowers of Vaiableleaf Bushbean is one of the quickest ways to distinguish this species from most other Arizona species.