Senegalia greggii, (=Acacia greggii), Catclaw Acacia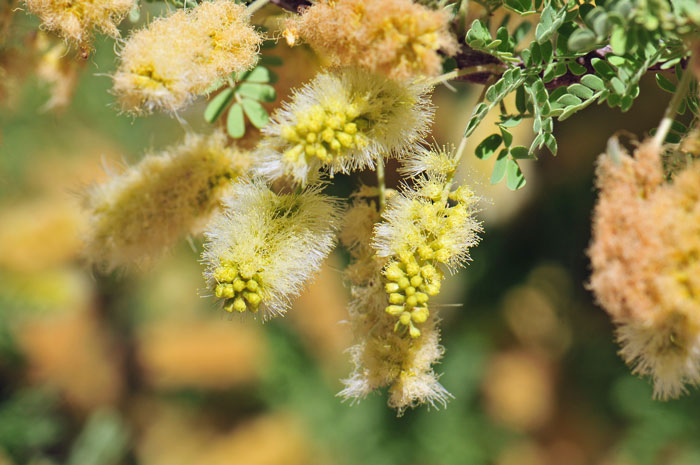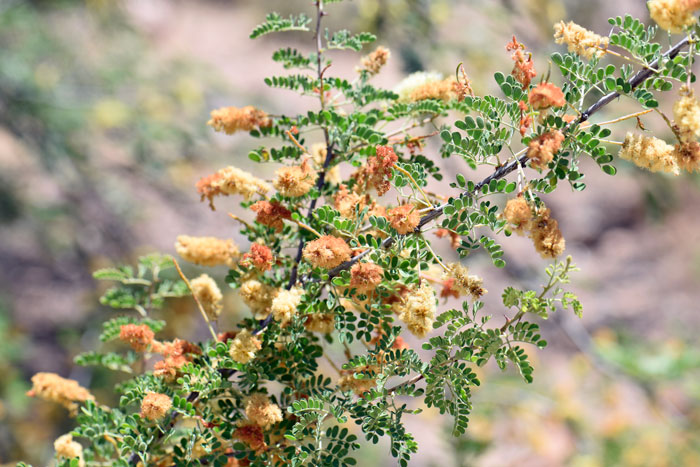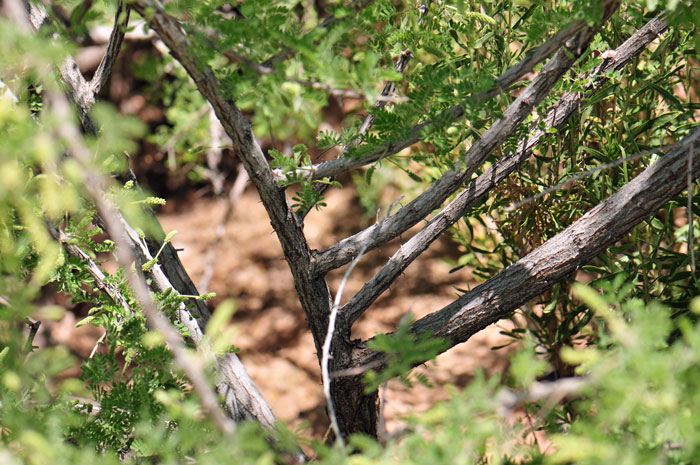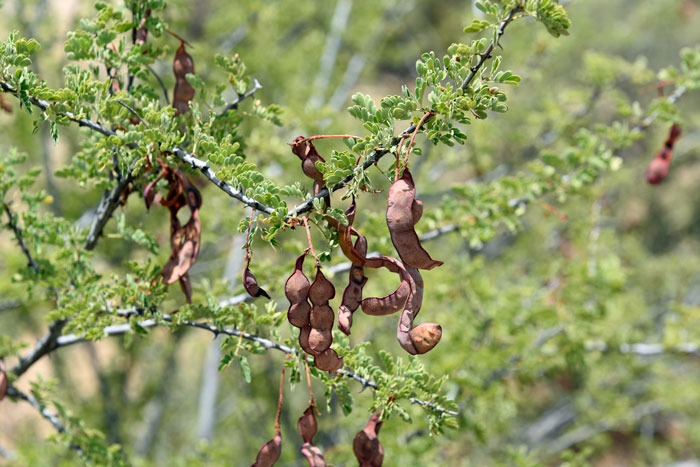 Scientific Name: Senegalia greggii, (=Acacia greggii)
Common Name: Catclaw Acacia

Also Called: Catclaw, Devilsclaw, Gregg Acacia, Gregg Catclaw, Long-flower Catclaw, Texas Catclaw, Wait-a-Minute Bush; (Spanish: Uña de Gato, Tèsota, Gatuño, Palo Chino, Algarroba, Tepame)

Family: Fabaceae or Leguminosae Family

Synonyms: (Acacia greggii var. arizonicas, Senegalia greggii)

Status: Native

Duration: Perennial

Size: From 5 to 12 feet or more. (20')

Growth Form: Small tree or large shrub; rounded with many branches; armed with sharp, stout, cat-claw like thorns; form thickets along streams and washes.

Leaves: Green or gray-green; twice-pinnately compound;

Flower Color: Creamy-white; flowers in 2 inch spikes, fragrant, fruit a contorted pod (legume).

Flowering Season: April to October.

Elevation: Below 4,500 feet.

Habitat Preferences: Chaparral communities, flats, along streams, stream banks and washes.

Recorded Range: Acacia greggii is found in the southwestern United States in AZ, CA, NM, NV, TX and UT. It is also native to Baja California and northern Mexico. In Arizona Catclaw Acacia is found throughout most of the state with few records in Apache and Navajo Counties.

North America & US County Distribution Map for Acacia greggii as Senegalia greggii.

U.S. Weed Information: No information available.
Invasive/Noxious Weed Information: No information available.

Wetland Indicator: Acacia greggii has the following wetland designations in North America; Arid West, FACU; Great Plains, UPL; Western Mountains, Valleys, and Coast FACU.
FACU, Facultative Upland, usually occur in non-wetlands, but may occur in wetlands
UPL, Obligate Upland, almost never occur in wetlands.

Threatened/Endangered Information: No information available.

Genus Information: 88 species in Acacia in the United States, 7 species in Arizona.

2 varieties in Acacia greggii:
Acacia greggii var. greggii, Catclaw Acacia and
Acacia greggii var. wrightii, Catclaw Acacia.

Comments: Catclaw Acacia is one of the most common and iconic desert scrub plants where found. They are loaded with sharp curved hooked thorns and near impossible to navigate through. The thorns of Catclaw Acacia are formidable, they are tough enough to catch, hold and tear clothing as well as lacerating the skin. Its flowers are reported to be one of the most important nectar sources for honey bees that are housed on the desert.

The species epithet greggii" was named to honor Josiah Gregg, (1806-1850).

Also see in Southwest Desert Flora Whitethorn Acacia, Vachellia constricta and Sweet Acacia, Vachellia farnesiana.

Ethnobotany

Ethno-Herbalist: Southern California Ethnobotany; Ethnobotany of Southern California Native Plants: Catclaw Acacia, Acacia greggii, (Senegalia greggii).

Various parts of Catclaw Acacia have been as food and building materials by several indigenous southwest tribes. See a complete list of ethno-botanical uses at Native American Ethnobotany, University of Michigan, Dearborn.