Thermopsis divaricarpa, Spreadfruit Goldenbanner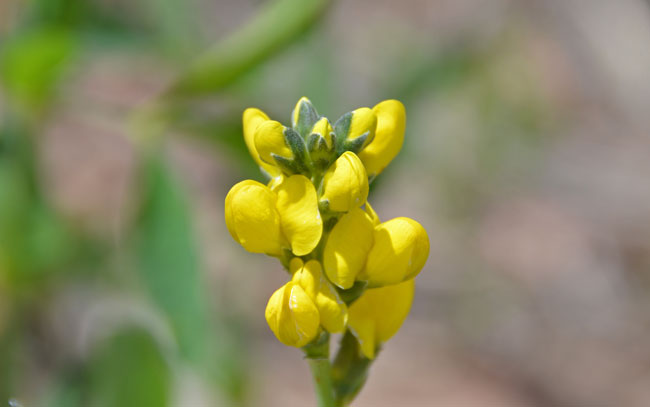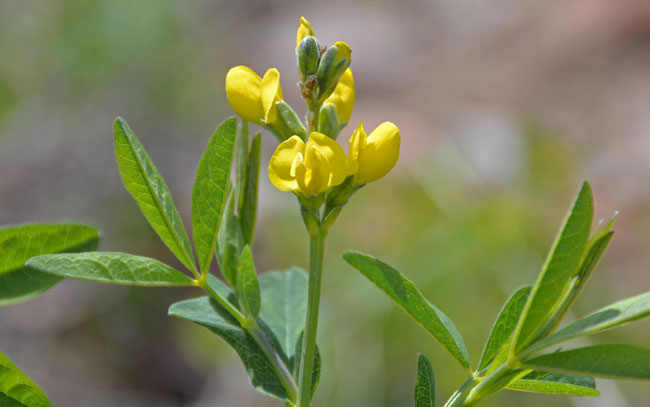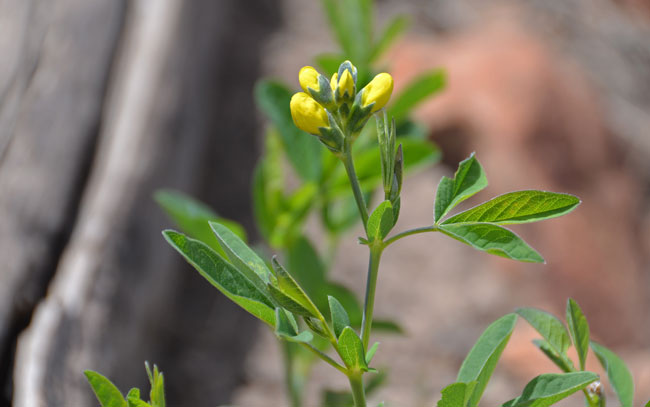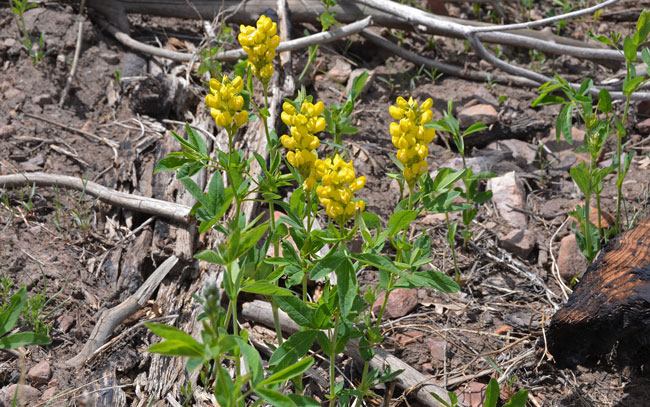 Scientific Name: Thermopsis divaricarpa (possibly Thermopsis montana)
Common Name: Spreadfruit Goldenbanner
Also Called: Foothills Goldenbanner, Spreading Goldenbean
Family: Fabaceae or Leguminosae Family
Synonyms: (Thermopsis montana var. divaricarpa, Thermopsis pinetorum, Thermopsis rhombifolia var. divaricarpa)
Status: Native
Duration: Perennial
Size: Up to 2 feet.
Growth Form: Forb/herb; plants spread by rootstock.
Leaves: Green; palmately compound, 3 ovate leaflets.
Flower Color: Yellow; showy, pea-like, inflorescence a spike, fruit a legume.
Flowering Season: April to July, blooms both earlier and later in Texas May to August.
Elevation: 6,000 to 9,500 feet.

Habitat Preferences: Upper elevations, rocky hillsides, pine forests.

Recorded Range: In the United States, Spreadfruit Goldenbanner is found in the western part of the country in Montana south to New Mexico and Arizona.
North America & US County Distribution Map for Thermopsis divaricarpa.
U.S. Weed Information: No information available.
Invasive/Noxious Weed Information: No information available.
Wetland Indicator: In North America Thermopsis divaricarpa has the following wetland designations; Arid West, FAC; Great Plains, FAC; Western Mountains, Valleys, and Coast, FAC.
FAC = Occurs in wetlands and non-wetlands.

Threatened/Endangered Information: No information available.
Genus Information: 10 species in Thermopsis throughout much of North America. 2 species in Arizona (Thermopsis montana, Mountain Goldenbanner).
The Plant List includes 85 scientific plant names of species rank for the genus Thermopsis. Of these 30 are accepted species names.
Comments: This species is difficult to distinguish to from Thermopsis montana. The photos above were taken of plants on Aztec Peak, Tonto National Forest, Maricopa County, Arizona. The plants were emerging quickly on the east side of a mountain following a major forest fire.
Plants of the genus Thermopsis are herbaceous perennials known collectively as Goldenbanners.